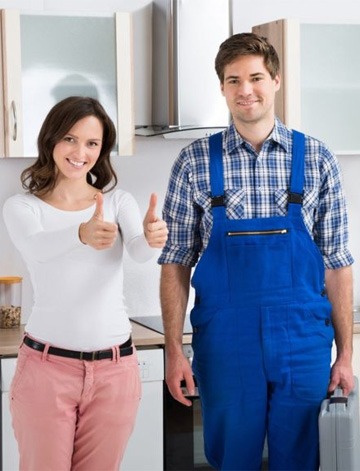 We Are Expert In-
APPLIANCE REPAIR SERVICES
We service All Brands and Models
We, at Leo Appliance repair, understand the inconvenience of a broken down appliance. It becomes a major headache for many people as you have to get the right person to repair it. Getting the problem fixed asap will allow you to get back to your daily routine without any stress.
Leo appliance repair offers all kinds of repair services for various household appliances including washing machines, dryers, ovens, fridges and other related equipments. We offer repair services for all kinds of major brands. It doesn't matter whether your model is an old one or the latest one, we can repair it. In addition, we ensure the highest standard of repair work at your doorstep so you can rest assured that your appliance is in the right hands when you choose us for repairing the appliance. Also we try to schedule repairs when it is convenient for you. All you need to do is call us and our technicians will be there for you in shortest period of time. When you choose us, you will enjoy following benefits:
know more About Us
SameDay Appliance Repair Services We Offer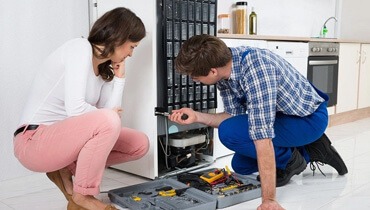 Fridge Repair
We understand how inconvenient it can be when your fridge breaks down. You will quickly need to find somewhere to put your chilled goods before they go off.
Read more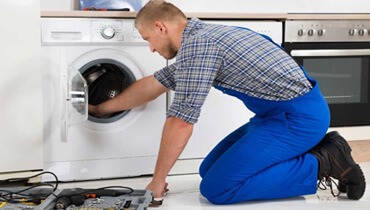 Dryer Repair
When it comes to repair dryers, we stand behind our work. Our experienced team of technicians believes in our vision of over delivering and making sure that you are 100% satisfied after we are gone.
Read more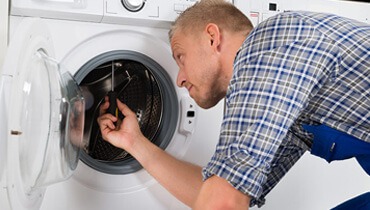 Washer Repair
We at Leo's Appliance repair understand how frustrating this can be for anyone to come home to realize that you have to handle an issue with a Washing machine repair after a long day.
Read more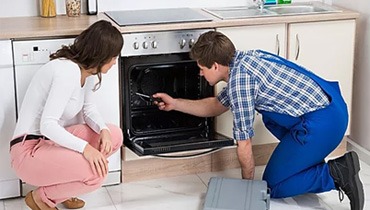 Oven / Range/ CookTop Repair
When it comes to repair ovens, we stand behind our work. Our experienced team of technicians believes in our vision of over delivering and making sure that you are 100% satisfied after we are gone.
Read more
---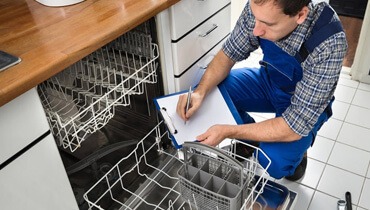 Dishwasher Repair
It's always a stressful situation having to go without an essential household appliance. As and when an appliance breaks down, we suddenly begin to realize just how essential our appliances are to the normal functioning of our households.
Read more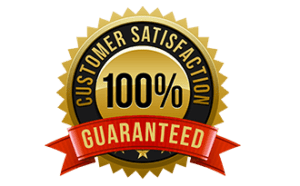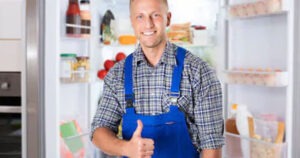 In Addition to our commitment towards excellence great advantages to hire us are :
From booking you service to having your appliance working properly again, we will ensure a friendly, efficient and knowledgeable service.
24 -Hours Emergency Services
Uniformed, Licensed Technician, Certified Expert
No Travel Charges
Licensed and Insured
Free Estimates
What People Say About Our Repair Service
Diana Bell
1. March, 2022.
Mike Knapik
12. February, 2022.
Michael Palmer
10. January, 2022.
Sevices we recieved from Leo Appliance Repair from call to fixing our dishwasher were great! . I'm extremely happy and contended with their work quality. Cheers!!
Tom Angsten
19. November, 2021.
I cannot recommend Leo's highly enough. After getting blown off TWICE by Sears and dealing with their infuriating call system, I rang a couple of local repair shops. Loni, Leo's wife, promptly called me back and set an appointment for the next business day when others were weeks out. Mike came out and digital keyed in as we were out of town, called me a few times to talk though the issue and the fix. He prepared a clear estimate and then also called my horrible home warranty company and advocated for a replacement unit which to my shock they did! The fee for the visit was half what others charged. If I could give 10 stars I would!!
Harry Clark
29. September, 2021.
Technician of Leo Appliance Repair was responsive and quick to do the repair we needed, unlike some other lazy companies. They were honest in their pricing plans , there were no hidden cost included. since I found them honest in their service so I did not hesitate giving them extra for their workmanship . Already recommend them one of relatives to fix their Washing Machine.
Terry Wagner
22. September, 2021.
Microwave plate was not spinning and not heating the food either. We wanted someone who could come the same day and fix it in time. We booked an appointment with Leo Appliance , A dedicated technician was assigned to us who came the same day , He was knowledgable and knew what he was doing .Told us about the parts needed to make it work and quoted us a fair price.came the next day with parts and our Microwave was back to life again. Thanks! a lot for doing a perfect job.
George Barnes
14. September, 2021.
I'm very satisfied with their service as I got it fixed the same day technician arrived. Also, they quoted me very reasonable price . They are honest in their work ethics. "Best in town I came across"
Hal Grassi
13. September, 2021.
Our wine refrigerator that has an air compressor out was not working and we booked their appliance repair service for same day , technician arrived on time and diagnose it thoroughly to know the root cause ,and fixed the same in real time. Very vey happy with Leo Appliance Repair work.👌👌👌
Len Atwell
10. September, 2021.
Technician was a veteran, professional and had a problem solving attitude. He made the broken refrigerator ordeal seamless and well ordered . Would definitely use their appliance repair service if needed in future also. ❤️❤️❤️❤️👌
Mark Champbell
8. September, 2021.
Called Leo appliance repair for same day service. Technician came the same day. Returned the following day with parts and fixed my washing machine ,and also replaced two broken power points. Will recommend their service to all my family and friends.
If you have any emergency appliance repair need, simply call our 24 hour emergency appliance repair service
Quick and Reliable Repair of
Emergency Appliance Repair
(530) 584-9400
Home Appliance Services FAQ's